If you posed the question to me a month ago where you should visit, Charleston or Asheville the answer would have been clear. I would have said the people of Asheville can take their beards, over-sized dogs, and microbrews and attend the nearest protest, I am going to Charleston. More than once I said Asheville was an overrated city, yet something interesting happened. I stayed there overnight, as opposed to taking a day trip. Last month, right before Christmas, I booked a spot at the Omni Grove Park Inn. This led to one of the greatest three-day trips I have ever experienced. Now, when asked who wins the City Smack down Charleston vs. Asheville, the answer is not so clear. Read below and judge for yourself where you should take your next long weekend getaway: Charleston or Asheville.
Charleston vs. Asheville Round One: Food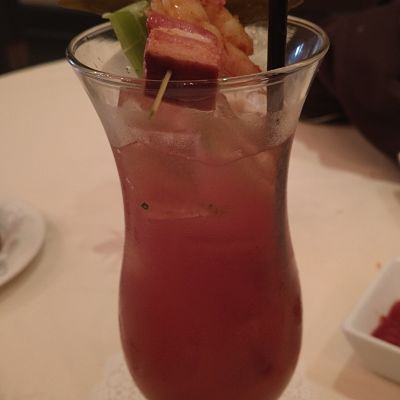 Asheville has some pretty good food, as they love to borrow cuisine from a lot of other cultures. Curry seemed unusually big there, it felt like it was flowing through the streets. One of my favorites, Blue Dream Curry House, really impressed me. They serve different curries from around the world, all were outstanding and their prices very reasonable. At the same time, some of the other restaurants in high regard fell short for me… Curate, a Spanish tapas place, was one of the more overrated establishments I have been in, we actually had a tray of food dropped on us and had to request an apology. If that weren't enough, I have been to Spain, the restaurants tapas were far from authentic, and maybe just extraordinary for the area..
Having said this, Charleston is one of the top five food cities in the country (arguably, the world). Somehow they managed to assemble a ton of exceptional restaurants into a rather small city: High Cotton, Hanks, Halls Chophouse… to name a few. Yes, places like Hyman's bring down the average a bit. Really, what city doesn't have tourist traps? One thing I like about Charleston is that it has its own culinary culture. 
She-Crab soup, pralines, shrimp and grits all make up what is considered "low country" cuisine. Asheville doesn't have that same, feel…unless you think micro brews are a cuisine, then eat/drink away. Although, even beer has fallen off a bit with Wicked Weed being bought by Budweiser. Now I can't drink it unless I put on my NASCAR hat and push my couch out to my front yard. If you are asking me solely based on food, which is better Charleston or Asheville, on this criteria alone I give it to Charleston.
Round one: Charleston
Charleston vs. Asheville Round Two: Things to Do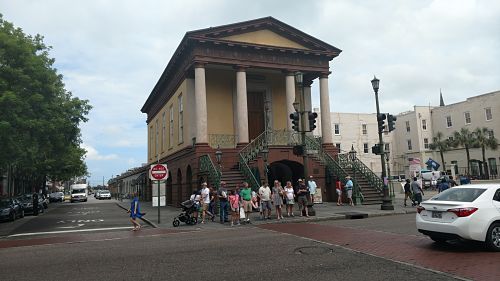 Now this is where the breweries really come into play, because visiting the Asheville breweries can take a day alone. The category is tricky to judge, as Charleston has a lot to do, between Sullivan's Island, plantations, the market and beaches. With all of this, my days in Charleston still revolve around me walking around eating and hitting one of the many bars. Asheville, also has its unique experiences, which I discovered on my last trip. Given the season, I will say I have been to both at Christmas, and Asheville is much nicer at the holiday season..palm trees do not jingle a Christmas tune..
Ok, even if you don't go at Christmas, the Biltmore Mansion can take days to fully explore and should be visited by every American. Truly my favorite activity in the city was relaxing the day away at the Omni Grove Park Inn Spa. The entire hotel is landmark, but the spa was something special. After a good soak, go down to the city and play guess that smell with the hippies. I am not sure if I have just been to Charleston too many times or perhaps I just don't like the beach, but Asheville, this round  just kept me more entertained. If you ask me what has more to do, Charleston or Asheville, I lean toward Asheville. Having said this, both have enough to fill your days.
Round Two: Asheville
Charleston vs. Asheville Round Three: History
To me this is somewhat of a no brainer, yes, there is some history in Asheville, and you can probably write a book on the Biltmore Estate alone. However, compared to Charleston, it really can't compete in this category. Asheville, although old, is not as old as Charleston. The city is one of the oldest in the country, starting around 1670. Charleston has Fort Moultrie, Fort Sumter, etc. Charleston may not have an eclectic  mansion like the Biltmore, but there are many plantations and neighborhoods that are just as, or even more interesting.
The city was a critical back drop for Civil War, continue to peel the layers and you will find history behind every corner of this city. For a history buff, Charleston is one of the best cities in the country to visit.
If you are into history and can't choose between Charleston or Asheville, let me give the definitive vote: Charleston is the clear winner.
Round 3: Charleston 
Charleston vs. Asheville Round Four: Value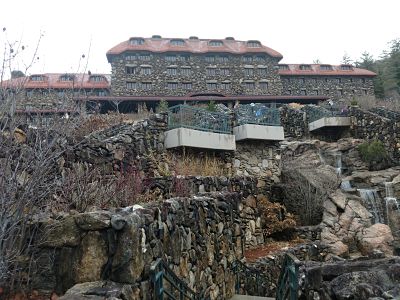 Make no mistake about it, both cities have me feeling like I need to invest in a special toilet after I leave…this is due to the new rectum that I am ripped by the outrageous hotel and food prices. The last time I went to Asheville, I stayed at The Omni Grove Park Inn, a hotel I highly recommend. Yes, I loved this hotel, but at every turn my wallet felt lighter -still there are deals to be had in terms of food and drinks. 
Whatever nickel and dimes I experience in Asheville, turn into tens and twenties in Charleston; the city is usually expensive, especially if you want to stay down town. Our go-to hotel is the Mills House, and with one rare exception on Christmas day, we pay through the nose. The weekends in the spring/summer usually run about $300 a night…but wait there is more. There is also a parking fee that usually adds $25 or so. To be fair the Omni also has a parking fee which varies.
Good deals on food and drinks are also pretty hard to find. Yes, there are deals to be had, but you better like to have it your way, if you don't have the funds, because you will be eating at Burger King. As mentioned the food is great in Charleston and they know it; most of the best restaurants are fine dining, but even grabbing a quick drink will cost you an arm and a leg. And yet, it is one of the more pleasurable ways to lose an appendage…
Stay at either one for a week at the wrong time and you could have visited a European city instead…with the flight.  While I think Asheville wins the battle in terms of value, the only real loser is your wallet.
Round 4 Asheville
Charleston or Asheville?
OK, once again I created a tie in the city smack down. Really, there are a ton of other categories, and the cities both have a lot to offer. So which city should you explore, Charleston or Asheville? I will go out on a limb and say "it depends." If you want a sophisticated, high-end experience, with tons of history choose Charleston. If you like hiking, breweries, curry, liberals, beards, and an amazing mansion choose Asheville.
For someone who has never been to either, I would lean toward Charleston. The city is beautiful, has tons to do, and has some of the best food in the country/world. For me, at this time, I will be heading to Asheville more than Charleston; this is only because I have been to Charleston so many times and I still have a lot to explore in Asheville. Of course..I may never leave the spa in the The Omni Grove Park Inn once I get there….